You Have Been Invited to Attend a Grand Garden District Tour
at a Special, Fellow Travelers Price!
Please Sign Up for One of Our Limited Guest Spots.
Venture uptown and discover a different world. Experience the beauty and elegance that lie outside of the French Quarter. Stroll the streets of the garden district and explore the "American Sector" of town, where much of New Orleans wealth has long been displayed.
Palatial Plantation Style Mansions
Oak-lined St. Charles Avenue
Homes of Famous Residents, Past & Present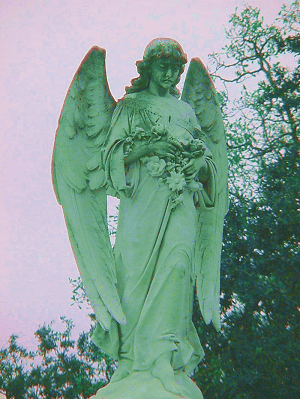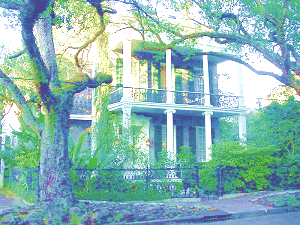 Stroll through this picturesque neighborhood, learn how it came to be and about the influence the "Americans" had on this predominately French city.  Visit Lafayette Cemetery, a circa 1833 jewel in the heart of uptown, and the heart of the Garden District.
A Photographer's Dream!
Now at a Most Economical "Fellow Travelers" Price!
Just $15
($5 deposit + a small $1.17 service fee)
($10 remainder owed upon arrival)
(Only $5 remainder for children 12 & under)
Tour Leaves 11 AM Mondays & Wednesdays
from
Lafayette Cemetery
Please arrive 10 to 15 minutes (10:45am) before your departure time. Tour meets at the intersection of Washington Ave & Prytania St (the 2800 block of Prytania) on the cemetery side:
Please note: at these prices the $6.17 reservation fee/deposit is non-refundable.*
Please be sure you are picking a date that you can keep.
Cash preferred for remaining payment.**
For More Info Call: 504 298-5793
This number does NOT take or send texts
* Deposit Refunds only issued when we do not go out due to the most extreme weather.
** Cash Preference is in case the guides card reader is not operative.
Comfy Walking Shoes, Bottled Water, Sunscreen & Umbrella/Parasol are always Good Ideas.